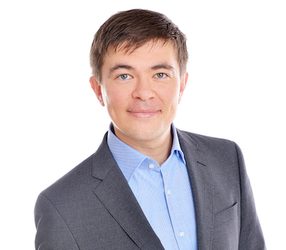 News: My graduate student Mariia Robak, MA has received the DAAD Prize for outstanding achievements by international students at German universities.

I am an assistant professor (Akademischer Rat) in the Department of Slavic Studies at the University of Bamberg, where I teach a wide range of topics in Slavic linguistics. My research is concerned with variability and dynamicity of linguistic structure. I am particularly interested in phonetics and phonology of Slavic, bilingual practices, sociolinguistics and cognitive linguistics.
I supervise master's theses and final projects in the bachelor's degree program in Slavic Studies. Current advisees are Martin Marinkov and Nigina Makhmudova, BA.


Contact
Nikolay Hakimov
Universität Bamberg
Lehrstuhl für Slavische Sprachwissenschaft
Obere Karolinenstraße 8
D-96047 Bamberg
firstname.surname[at]uni-bamberg.de
https://orcid.org/0000-0001-6063-4222